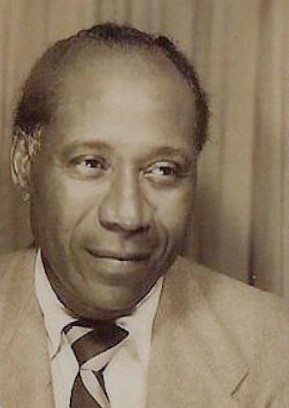 Robert Berkley Jackson was born in Reedville, Virginia on August 3, 1887. He was the son of Robert Jackson (1860 – 1944) and Lucy Sydnor Jackson (1867 – 1943), Andrew's youngest brother. Berkley attended the local schools in Northumberland County. After completing high school, he attended Hampton Institute in Hampton, Virginia. Upon completing studies at Hampton Institute, he went to the Boston Conservatory of Music where he cultivated his fine tenor voice. His career as a singer allowed him to travel with the "The Golden Show" and the Hall Johnson Choir and in 1937 he sang background for "The Green Pastures" (Warner Brothers Studios), and many other productions including "Raisin in the Sun." On Broadway, he sang in "Run Little Chillun'." Berkley and his wife, Irene, made their home in Los Angeles, California after having moved from New York, New York. In addition to his singing career, he became a real estate investor in and around the Los Angeles, California area. Robert Berkley Jackson, "Uncle Berkeley" was Andrew's youngest brother, and visited and stayed at his brother's house (Ma Margaret's House) whenever he and his wife Irene, were in town from Los Angeles. He died on February 12, 1984.
Cpl. Nathan Montague White
Cpl. Nathan Montague White was born to Arthur and Rebecca White in Northumberland County February 19, 1913. He served in World War II, 567 Quarter Master Truck Company, wherein he was a member of the "Red Ball Express." The Red Ball Express was an enormous truck convoy system that supplied Allied forces moving quickly through Europe after breaking out from the D-Day beaches in Normandy in 1944. The route, marked with red balls, was closed to civilian traffic; the trucks were marked with the same red balls and also given priority on regular roads. The French railway system had been destroyed by Allied air power before the D-Day invasion to deny its use to German forces, leaving trucks as the only way to move supplies across France. There were 28 Allied divisions in the field. During offensive operations, each division would consume about 750 tons of supplies per day, a total of about 20,000 tons. At its peak, the Red Ball Express operated 5,958 vehicles and carried about 12,500 tons of supplies per day. The Red Ball Express was primarily operated by African-American soldiers. Andrew and Margaret had six children, Helen, Calvin, Randolph, Gladys, Evelyn and Robert. (Calvin and Randolph died as infants). Helen, the eldest daughter, was a devoted mother and house maker like her mom. She married Nathan Montague White in 1932, and he served in World War II, in the Quartermaster Corp, and served on The Red Ball Express. He was also among the first African American Fish Captains from the Northern Neck to work for Harvey Smith Fishing fleet in Cameron, Louisiana. Nathan and Helen spent many days at Ma Margaret's House enjoying food and family.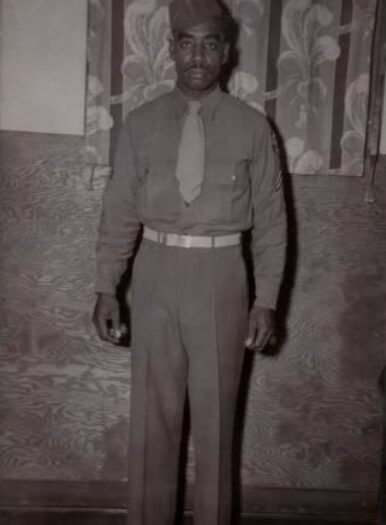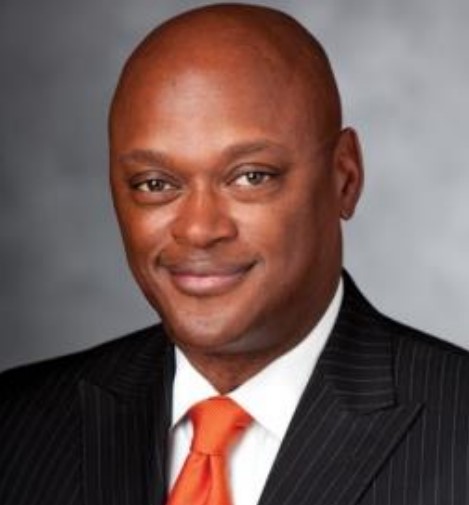 Robert Andrew Jackson was born May 16 1959 in Ma Margaret's House in Reedville, Virginia. His family relocated to Washington D.C.in the early 1960's. He was educated in the D.C. public schools and he eventually attended and graduated from St. John's College High School Military Academy in 1977. He attended Florida A&M University in Tallahassee, Florida and earned a B.S. and later M.B.A. in 1983. His first major job was with Leo Burnett, one of the largest advertising agencies in the world, as an Account Executive located in Chicago, Illinois. Later, he worked at Burrell Advertising Agency, and rose to the rank of Vice President. He also served as a US Marketing Director for McDonald's corporation and retired in 2017. He is the son of Robert Jackson (the youngest child of Andrew and Margaret Jackson) and Lucy B. Jackson. He has fond memories of being in the home with family and with his dog "Champ" until moving to DC. One of his unforgettable memories is the story of how he and his sister Alva conspired to free their grandmother's parakeet (Pete) that flew out of the window, never to be seen again. He is also credited for having convinced his sister to make the house a bed and breakfast instead of a restaurant. Robert lives in Chicago, Illinois with his wife, Felicia.
George Theophilus Walker (born June 27, 1922) is the first African-American composer to win the Pulitzer Prize for Music. He received the Pulitzer for his work Lilacs in 1996. Walker was first exposed to music at the age of five when he began to play the piano. He was admitted to the Oberlin Conservatory at 14, and later to the Curtis Institute of Music to study piano with Rudolf Serkin, chamber music with William Primrose and Gregory Piatigorsky, and composition with Rosario Scalero, teacher of Samuel Barber. He received his doctorate from the Eastman School of Music. Walker taught at Rutgers University in New Jersey for several years before retiring in 1992. Walker's first major orchestral work was the Address for Orchestra. His Lyric for Strings is his most performed orchestral work. He has composed many works including 5 sonatas for piano, a mass, cantata, many songs, choral works, organ pieces, sonatas for cello and piano, violin and piano and viola and piano, a brass quintet and a woodwind quintet. He has published over 90 works. He has received commissions from the New York Philharmonic, Boston Symphony, Cleveland Orchestra, Philadelphia Orchestra, and many other ensembles. He is the recipient of six honorary doctoral degrees. George Walker recollects spending time at Ma Margaret's House as a child. His mother, Rosa King Walker, and her mother, Melvina King, were close cousins of Mom Margaret Jackson. Walker writes "…. When we went to Cousin Margaret's house, I have a faint recollection of sleeping upstairs in a freshly beamed attic. Everything was immaculate. We were close to the water where there were oyster beds. We were taken to a swimming area where I paddled around with only my Dad watching me. I remember Cousin Gladys fondly (Gladys is the second daughter of Andrew and Margaret). She lived with us in Washington, DC for several years". She moved to Washington, D.C after she graduated from high school to begin her working career and lived with George T Walker's mother, Cousin Rosie, and her husband, Dr. George Walker, Sr., a Family Practice Physician in Washington, DC who was on staff at Howard University Hospital.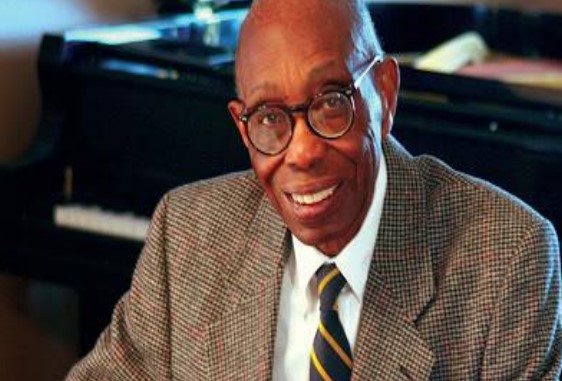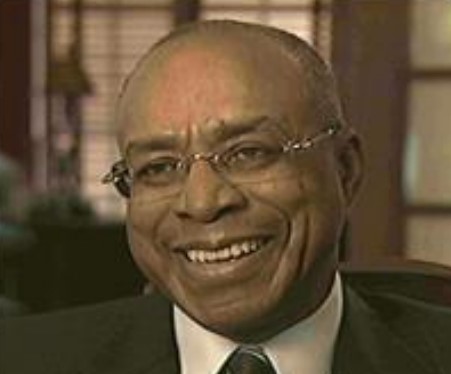 Corporate executive George R. Lewis (1941 – ) was President and CEO of the Philip Morris Capital Company between 1997 and 2001. He was born on March 7, 1941. Lewis enrolled at Hampton University in Hampton, Virginia. He earned his B.S. degree in 1963. Later, in 1968, he earned his M.B.A. Degree from Iona College in New Rochelle, New York. Lewis' first major job was with General Foods Corporation as a sales analyst for the Kool-Aid division in New York. In 1966, he moved to W.R. Grace, a specialty chemical company, where he worked as a financial analyst. In 1967, Philip Morris hired Lewis as a corporate analyst, and the next year, he became a senior planning analyst. He was promoted to Manager of Industrial Relations in 1970, Manager of Financial Services in 1972 and Assistant Treasurer in 1973. In 1975, Lewis became Treasurer and Vice President of Financial & Planning for Philip Morris Industrial, a subsidiary company. In 1982, he moved to Milwaukee, Wisconsin, where he worked for a different subsidiary, the Seven-Up Company, as Vice President of Finance. After two years, Lewis returned to the parent company, Philip Morris Companies, Inc., as Vice President and Treasurer. He was in charge of Philip Morris' worldwide treasury activities. He oversaw the company's takeover of General Foods in 1985 and of Kraft in 1988. In 1997, Lewis became President and CEO of Philip Morris Capital Company, the finance and investment subsidiary of Philip Morris. He retired from this position in 2001. George "Ralph" Lewis is married to Lillian Lewis and is the father of Tonya Lewis Lee, the wife of "Spike" Lee (the American film director, producer, screenwriter, and actor), and is also the father of Tracy Lewis, who is a University Professor in Chicago, Illinois. Ralph reflects on his visits to the house, "I have very fond memories of Aunt Margaret's house. When I was a young boy, between six and eight years old, my mother and I visited Aunt Margaret's house on Wednesdays, twice a month during the summer. I always looked forward to those visits." Ralph's maternal grandmother, Bessie Jackson Tolson, was a sister of Andrew Jackson.
"Born January 8, 1896, in White Stone, Virginia, Isaac Lewis was an inspiration to the community and was always ready to help his fellow man. 
A dedicated worker to the PTA of A.T. Wright School, he tried to bring change to the schools and community by addressing issues that involved both Blacks and whites as well. 
Mr. Lewis was not satisfied with the school board ability to provide educational facilities and services to the schools for black children.  He led the children of A.T. Wright school to the white school for enrollment.  They were refused, but it opened the eyes of the Lancaster School Board and the people of Lancaster County.
Although his life was threatened, he did not stop fighting for integration and equality for facilities and services. Mr. Lewis lived to see two granddaughters in Lancaster High School.  He was a World War I veteran and proud of his record of fighting for his country."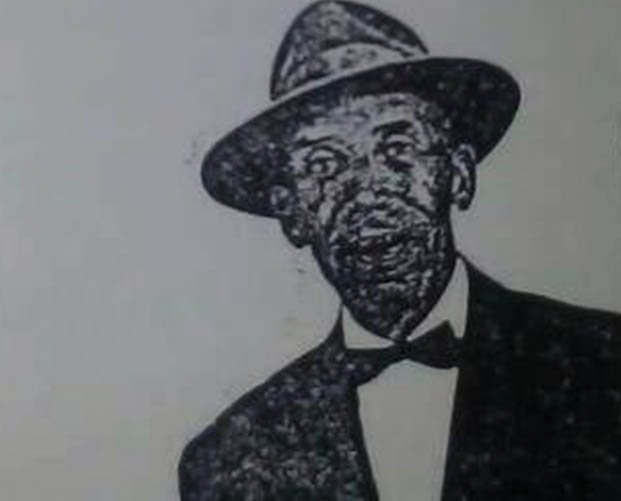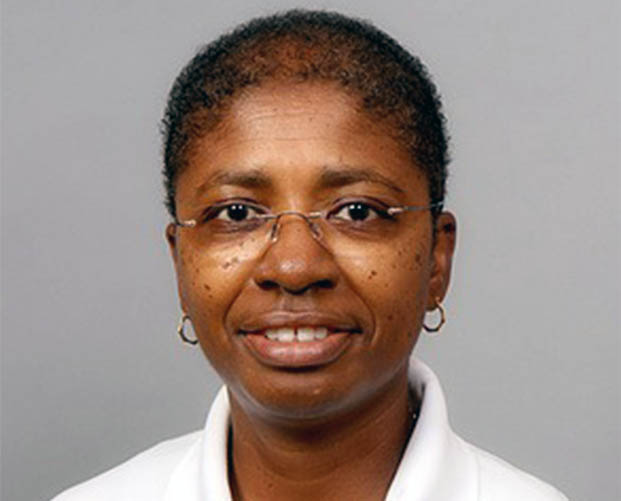 USAF veteran and Assistant Professor at MGSU
Lisa Marie Henry was an assistant professor and air traffic control instructor for Middle Georgia State University, and former air traffic controller for the United States Air Force. She studied commercial aviation at Delta State University, and had a BS in Professional Aeronautics at Embry-Riddle Aeronautical University,
In part is the introduction to the occasion by the officers of Women in Aviation, which Lisa Maria Henry was affiliated with: "Her journey began with struggles and setbacks, but she persevered. She worked hard and strive for excellence. The payoff from her efforts took her around the world and she was able to participate in some pretty incredible experiences!"
Lisa was a United States Air Force veteran and was an advocate for more women to be in the field of aviation."
Soprano, Opera Singer/Concert Artist; VP, The Lighthouse Opera Company
"Opera singer, concert artist and Lancaster County native, Ms. Boyer has appeared at the New York City Opera, Virginia Opera, Bregenzer Festspiele, New Jersey Concert Opera, the Bronx Opera, Dicapo Opera Theatre, and The Petersburg Symphony Orchestra and has performed in Europe, South America and the United States."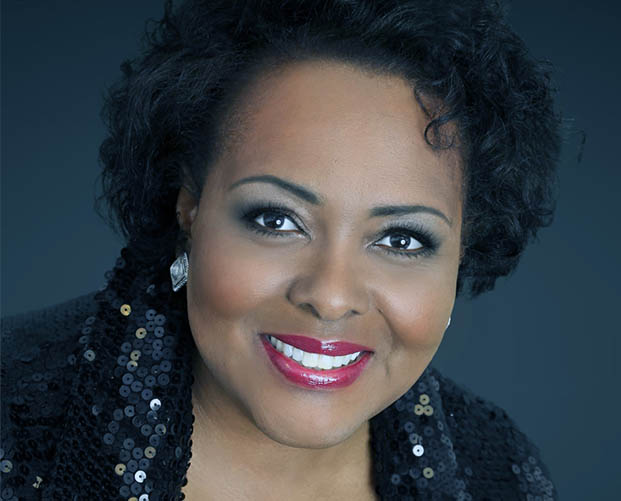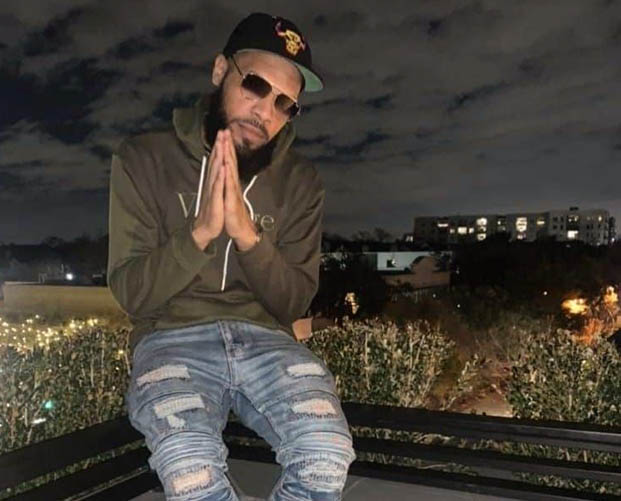 A graduate of Northumberland High School and lifelong resident of Burgess, VA, Mr. Pinkard, professionally known as TSoul, said he's been performing professionally for about 10 years. Mr. Pinkard's love of music started when his grandmother taught him to play the piano and he began singing in the Shiloh Baptist Church choir.
He took a chorus class at Northumberland High School, where he sang the national anthem at ball games and played football. At Virginia State University in Richmond, he joined the gospel choir, which took him around the world.
At 20, he decided singing was his calling and he made it a full-time career, traveling to Japan, France, Italy, Canada, Hungary and across the U.S. His sister Karla "Kp_" Pinkard is a singer also.
Excerpts from the "Rappahannock Record" June 7, 2017 article by Lisa Hinton-Valdrighi
Ms. Eubanks played three years as a guard at Bishop McNamara High School for head coach Frank Oliver – played her senior year at New Hope Academy in Hanover Hill, Md., for head coach Sam Caldwell – McDonald's All American Honorable Mention – Honor Roll student. She majored in health sciences at Wilmington University Cum Laude, with aspirations of becoming a physical therapist. She is a twice inductee Chi Alpha Sigma.
Ms. Eubanks is an Academic All Star, All Academic, and inducted into the National College Athlete Honor Society.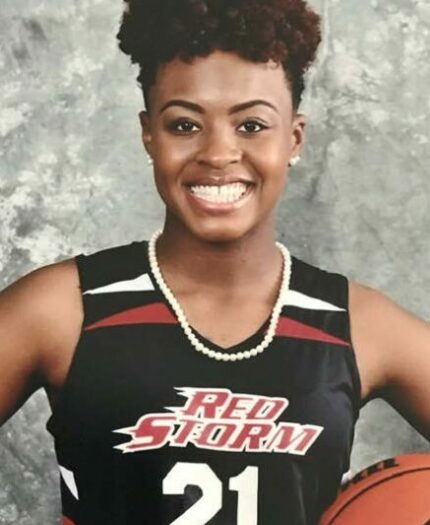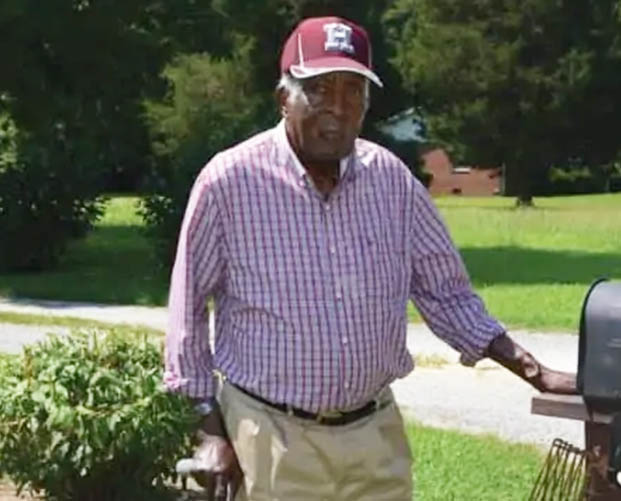 "A lifelong Chesapeake waterman, father of nine, World War II vet, teacher, carpenter, farmer, and husband, Jones' life is nothing if not rich.
Born in 1926 along Carter's Creek, the 92-year-old has brackish water in his veins.  When he wasn't at school, soft-shelling, swimming across the Corrotoman River, or working on neighboring Holly Haven Farm, Jones would watch his Uncle Jerry, nicknamed Moody, carve cedar trees into poles for pole fishing.
Jones was drafted and sent to Europe. He became a combat engineer in the Army, shipped across the English Channel in the follow-up to D-Day. Jones marched through France to southern Germany, building bridges ahead of the infantry, witness to indescribable devastation.
After the war, he was stationed in Bremen where he taught math to German schoolchildren. Jones raced cars on the Autobahn, explored Holland and Switzerland, and fell in love with Europe, but after roughly two years, he was called home to Virginia's Northern Neck when his mother took ill.
When he returned, Jones started working on one of the boats out of Reedville, fishing for menhaden. After years of hard, physical labor, Jones became the cook on the boat, serving up fried chicken and potatoes or shrimp and grits. When he grew tired of cooking, Jones became a pilot, acing the rigorous exam in one try. He'd navigate the shipping channels as the captain mapped out the boat's itinerary."
excerpts from blog by Emmy Nicklin of Chesapeake Bay Foundation https://www.cbf.org/blogs/save-the-bay/2018/09/chesapeake-born.html
"Armistead Stokalas Nickens (1836 – April 26, 1906) was an American Republican politician who served as a member of the Virginia House of Delegates, representing Lancaster County from 1871 to 1875. He was one of the first African-Americans to serve in Virginia's government.
Nickens supported his family as a laborer, and then as a sawyer. Lancaster County voters twice elected him as their representative in the Virginia House of Delegates. He introduced a bill for building a bridge over the Rapppahannock River at Tappahannock. After his legislative terms, Nickens received an appointment as collector of delinquent taxes. He also built the first schoolhouse for African Americans in Lancaster County."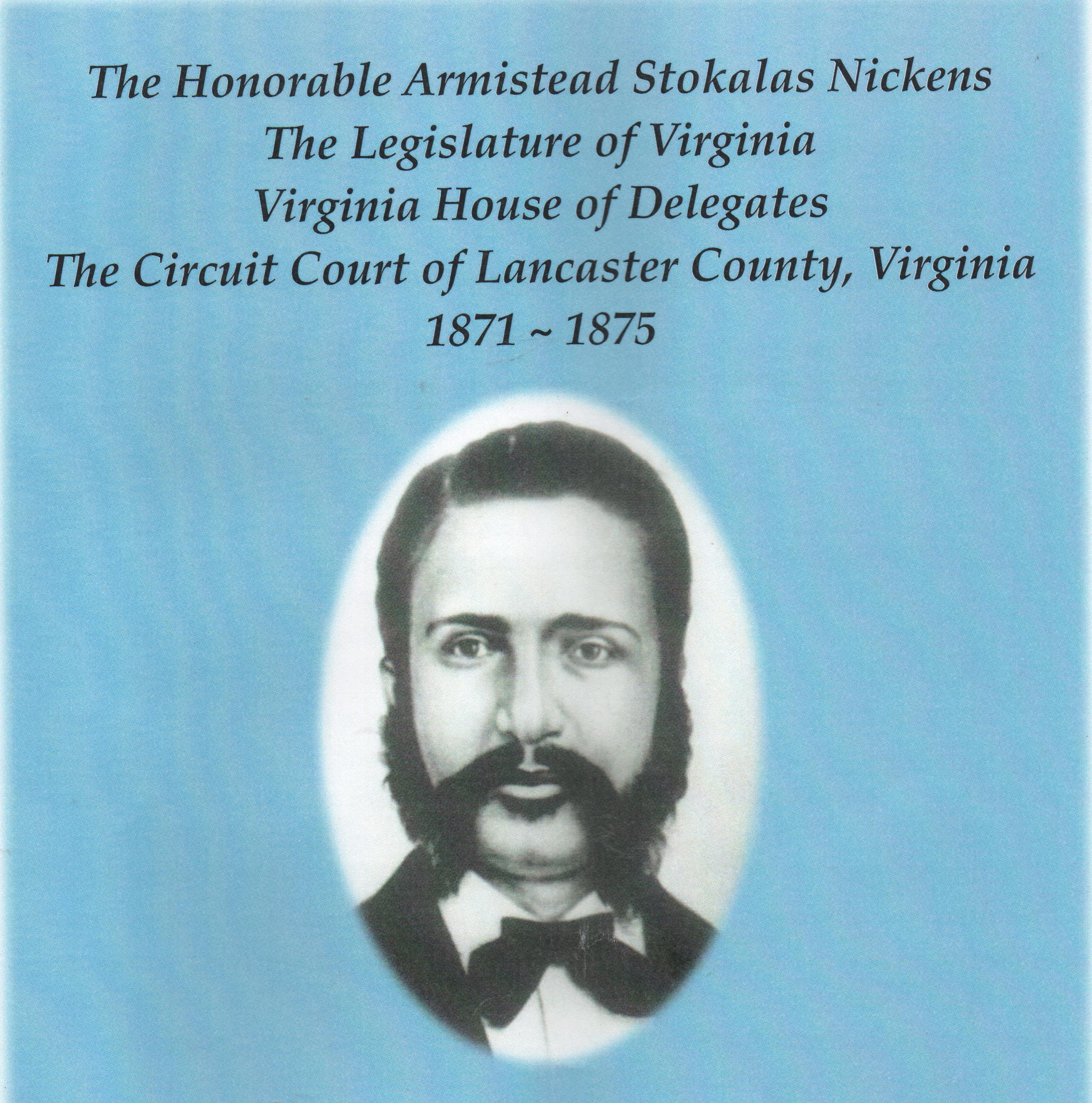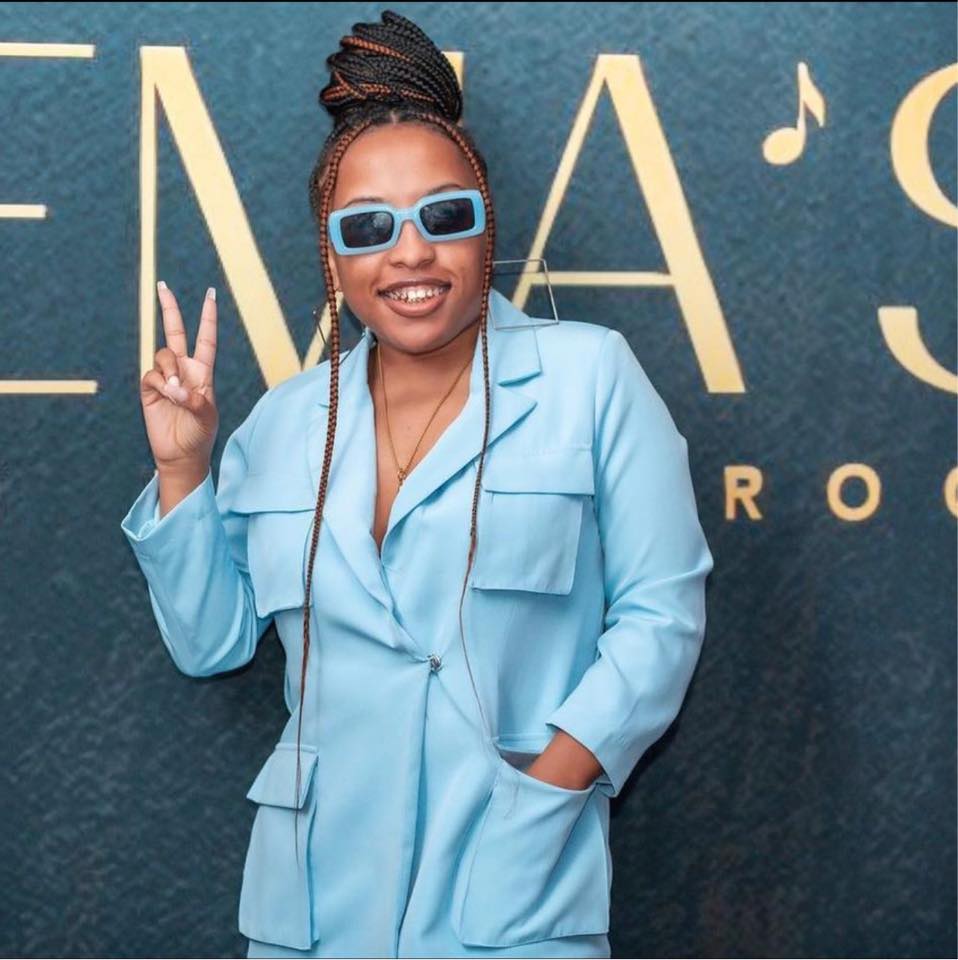 "KP_ (don't forget the underscore) is an upcoming R&B artist born and raised in a small town called Reedville, VA. Now residing in the DMV, she is ready to share her talent with the rest of the world. Her passion for singing began at a young age in the church where she led many solos in the youth choir. She continued to sing throughout college in the gospel choir. Once her vocal talents were discovered, her brother Tsoul began pushing her to sing with him at concerts, festivals, and online platforms. Her vocal inspirations include Jazmine Sullivan, Erykah Badu, Jill Scott, and Brandy to name a few. In 2019 she released her debut single "Crazy Over You." Shortly after she was featured in Ciscero's "Good to Know" with Masego and Ambriia. This song has over 4 million streams on Youtube."
source: Slaps
Her brother, Terry "TSoul" Pickard, is a singer also.